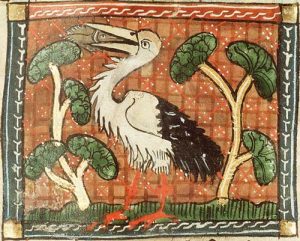 FESTIVAL 2017 CONTACTS HAVE BEEN UPDATED!
Though there's still a few gaps, while we wait for some confirmations and official emails to be sorted out.
CHECK BACK SOON!
Rowany Festival takes the hard work of many people to run successfully. Each year, Stewards step up to take on the challenge. They are ably assisted by others who manage specific facets of the organisation on behalf of the Stewards.
Contacts for Rowany Festival 2017
At 21/12/16
Need Further Help?
If you believe there is something the Stewarding Team cannot resolve for you, or if you wish to make a complaint, please email the Seneschal for the Barony of Rowany. You can also use this form to send the email for you.
Volunteering At Festival
Before the event, you can volunteer to help out with one or many responsibilities
a) online – Gate, Heralds, Constabulary, TAMs and the Greesispoone Kitchen (TBA when set up)
b) by emailing the relevant Officer above directly: volunteersupport@festival.lochac.sca.org
c) by emailing festivalstewards@lochac.sca.org
At the event, you can volunteer at the Officers' Pavilion with a noticeboard, where you will be able to contact representatives of the Festival Officers. The Chirurgeonate/First Aid will be in a separate tent also located on the list field. If you would like to help out in any way, or learn more about the offices that keep Festival running, you can volunteer your services to any of the officers, or to the Stewards. No experience is necessary, and all offers of help are greatly appreciated.
Volunteers are sought for the following duties:
Gatekeeper:  The Gatekeepers are the first people you meet on arrival. Please be patient and be ready to listen to them as they help you to register.
Constable:  You will meet the Constabulary touring the campground enforcing the rules, especially the Fire Rules. They will also be randomly asking to see your site token so make sure you carry it at all times. This office needs a lot of help; people to walk the site and to do some late night security. Constables wear blue tabards with a yellow mace.
Chirurgeon / First Aid:  St John Ambulance Australia will be assisting again this year with our First Aid. You are encouraged to look after the First Aid of the people in your own campsite first. If you find you need greater assistance, go to the pavilion on the village green. The area inside the pavilion, by its nature, will be a mundane area. Away from there every effort will be made to avoid mundanity, however understanding and consideration is required from all as the St John volunteers treat the ailments of the populace.
SCA Chirurgeons will be sharing the load of the First Aid chores, and they need as much help as possible. Anyone with a First Aid certificate or better is entreated to offer some help to the Chirurgeons for this Festival.
Marshals:  The Marshalate, including Rapier and Light Infantry, are in charge of ensuring the safety of the people participating in and watching our martial arts. The populace must listen to instructions from marshals for their own safety. A call of "HOLD!" is an instruction to freeze, as someone may be in danger. Heavy marshals wear a black tabard with crossed yellow swords, rapier marshals wear a black tabard with crossed yellow rapier, and archery marshals wear a white tabard with 3 yellow arrow heads on red.
Lists:  Lists officers record participation and results of tournaments.  Combatants must see the list officer to register for tourneys. Don't forget; you must have your fighter authorisation card with you.
Note Well: Do NOT stand in front of the Lists table when they are recording a tournament!
Herald: The Herald in charge is responsible for Festival announcements and heraldry at the tournaments. If you have an announcement that everyone needs to hear please record it at the officers pavilion at least 20 minutes before each scheduled call time. The heralds will need volunteers for daily announcements and for tournaments.
The festival herald is NOT responsible for Royal court business. If you have business for court please see their majesties chamberlain.
Arts & Sciences:  If you would like to volunteer to teach a class, or there is a topic on which you would like to see a class, please contact the Arts and Sciences co-ordinator.
STEWARDS 2018 Expressions of Interest:
Want to make your mark on Lochac? Be Steward of Rowany Festival 2018!
Job description
The Steward of Festival 2018 will be responsible for timetabling and budgeting; advertising and managing bookings for the event; booking the site and equipment; collecting an officer corps and resourcing them; setting up and packing down the site; communicating with local authorities about the event; and reporting to the Barony on these actions in the lead up and following the event. Any and all of these may be delegated, but the final responsibility will rest with you.
The successful 2018 Steward will be expected to start handover at Festival 2017 (starting with the event packdown). You will also need to create an event proposal and budget, following the receipt of the event report for 2017.
Expression of Interest (EOI)
You will need to submit an EOI that will include your resume of relevant experience, both SCA and mundane, as well as any thoughts you have on how you could improve the Festival experience. You do not need to be a member of the Barony of Rowany, but if not, you need to have a Rowanite as a deputy.
Submission
In order to ensure that Stewards are adequately prepared for the role, we are asking that anyone interested in taking on the position of Steward in 2018 email their EOI to festivalsteward@lochac.sca.org and rowany_seneschal@lochac.sca.org by February 14th, 2017.
Please feel free to contact me at rowany_seneschal@lochac.sca.org if you have any questions.
YiS, Unnr (Rowany Seneschal)