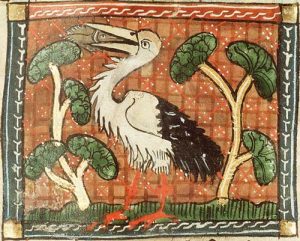 FESTIVAL 2019 CONTACTS HAVE BEEN UPDATED!
Further information continues to be added as official emails are confirmed. CHECK BACK SOON!
Rowany Festival takes the hard work of many people to run successfully. Each year, Stewards step up to take on the challenge. They are ably assisted by others who manage specific facets of the organisation on behalf of the Stewards. (If you see a position vacant that you think you could fill, contact the stewarding team!)
Contacts for Rowany Festival 2019 (as at 22 March 2019)
Position
Person
Contact
Stewards:
Mistress Elena le Breustere
Mistress Collette de Harcourt
Baroness Aeschine of Arran
rowanystewards@gmail.com
Set up team:
Vandal
Camp Allocations & Mapping:
Ant Blowme of St Cloud
rowany.cartographer@gmail.com
Bookings:
Sláine inghean Uí Ruadháin
festivalbookings@lochac.sca.org
Timetable:
Altani Khalighu Bekhi
Handbook:
A&S:
Lady Gwen verch David
Deputy – Lady Anna von der Ron
meredith.waldron1@gmail.com
Herald:
Onsite Heralding
Heralds Collective – – Liaison Adeliz
Bome Shell Harald:
Onsite Reporting
Ceara Shionnach
Information Point:
Marshal in Charge:
Titus Quintilius Calidus
Heavy Marshal:
Sir Alain Quatier.
Rapier Marshal:
Jude Aleksandr Donetsk
jude.bryant@live.com.au
Archery Marshal:
Ulric of Ambledune
archery.polit@gmail.com
Equestrian Marshal:
Linda Dicmanis
equestrian@festival.lochac.sca.org
Lists:
Gate:
Amelia de la Mere
Children's Activities (Boffer):
Felicia ad aquam
whispatchet@gmail.com
Tavern:
Isabella di Millefiora
Chirurgeon: and St John's Liaison:
Jayne Hunter
natasha.jayne.roberts@gmail.com
Bunkhouse Coordinator:
Marozia moglie di Basilio Bracciolini
marozia.dibasilio@gmail.com
Merchant Coordinator:
Anna von der Ron
rowanymerchants@gmail.com
Annunciator and Website Coordinator:
Jean-Christophe le Saussier Actually in charge
Maximilian von Monsterberg Apprentice Scribe
maximilian.von.monsterberg@gmail.com
Paladins Pantry
Victoria Thrakesis
Tokens (Festival/Thank-Yous):
Bardic Coordinator:
Recycling:
No team Ibis this year. 🙁
Dance Coordinator:
Volunteer Coordinator:
Constable:
Amos Ironbeard
amos@ironbeard.net
Fighter Auction Auctioneer
Transport Coordinator:
Equipment Hire:
Asset Coordinator (containers):
Parade:
Picnic:
Night Time Entertainement:
 Annys Blodwell
Need Further Help?
If you believe there is something the Stewarding Team cannot resolve for you, or if you wish to make a complaint, please email the Seneschal for the Barony of Rowany. You can also use this form to send the email for you.