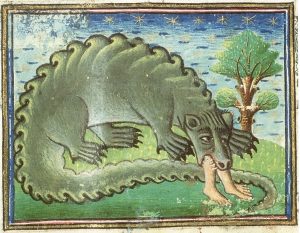 If you have a medical condition that could affect you during Festival then please notify the Chirurgeonate on arrival and fill in a Confidential Medical Information form, and let someone within your encampment know of the form's whereabouts should it be required. Please get all pre-existing medical conditions checked before coming to Festival.
Please, for health and safety reasons, all attendees should:
Drink plenty of fluids.
Bring your Medicare card and any prescription medicine that you require.
Avoid drinking alcohol to excess. Wash your hands! Hand sanitiser is available in all of the toilet facilities.
If you have Diarrhoea or Gastroenteritis stay well away from food preparation and notify the Chirurgeonate.
To avoid Glandular Fever, fighters are encouraged to have their own water bottles and clearly marked with their name on them. Under no circumstances should water bottles or drinking vessels of any description be shared around.
Make sure that all wounds and sores are treated immediately to avoid infection.
Wear shoes, sunscreen and a hat.
Take care when walking through the bushland. This is Australia – be aware that there may be leeches, spiders and snakes.
Do not cough, sneeze, smoke, or touch your nose, ears, and face over food being prepared. Keep all prepared food covered until ready for use.
Avoid cross contamination by allowing raw meats such as poultry, pork, and fish to come in contact with cooked or ready to serve foods. Make sure all raw meats are thoroughly cooked in particular chicken and pork.
Keep uncooked meats as cool as possible (use an esky/chilly-bin), or better still, bring pre-cooked foods with you.
If you have any specific medical needs, advise members of your campsite, or the Chirurgeonate.
If you do need to go to hospital DO NOT TAKE KNIVES OR SWORDS with you, and take them off inebriated people who have to go, too. These items are dangerous, and hospital staff should not have to deal with people carrying them.
Mobility
For people with mobility related issues there will be a disabled portaloo provided free of charge located near the Tavern. Disabled Portaloos will also be available for hire should individual campsites require them.
The Stewarding Team are trialling a Mundane Camping Area for people who may have mobility related issues and who wish to bring campervans onto site. Please forward this information onto the Bookings Officer.